Ready-to-Use Printed California Service & Repair Contract Sets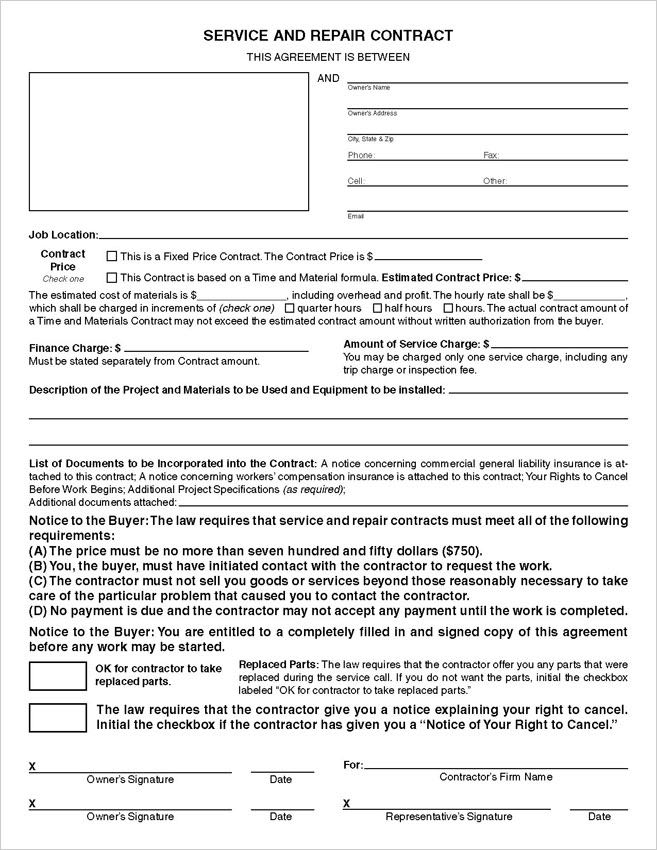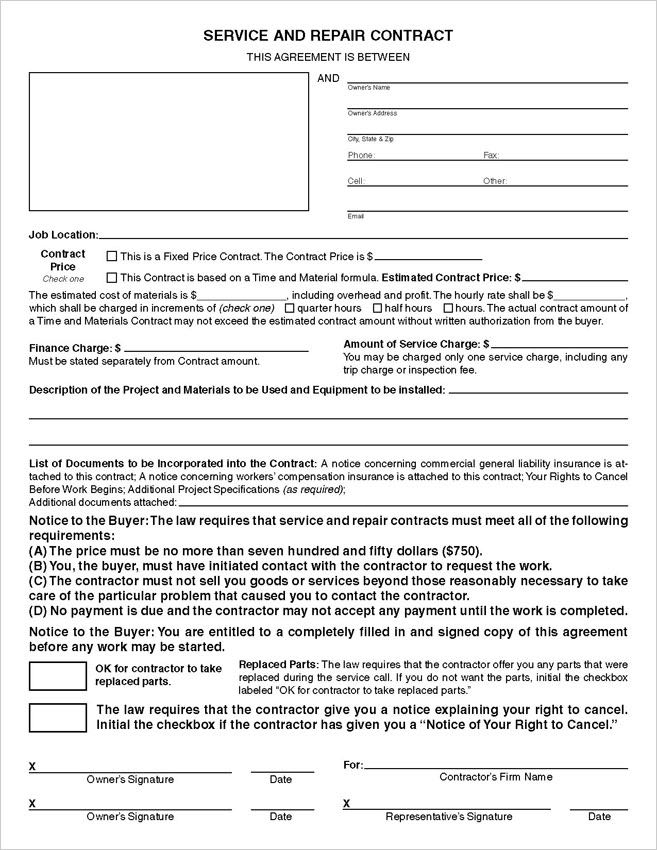 Complies with the the California State License Board (CSLB) requirements for jobs valued at no more than $750.

Completely pre-printed with some sizes on-the-shelf. Can be quickly shipped to you. Blank spaces for company info can be filled by hand, rubber stamped, or use with labels.

Available in:

2 or 3 part contract set.
Paper sequence: white, yellow, pink.
11" and 14" lengths.
Pricing includes the following sets:
Set 1: Service & Repair Contract page. Standard Terms and Conditions on back.
Set 2: Your Rights to Cancel Before Work Begins and insurance clauses.
All parts printed in black ink.
Imprinting not available.
Ground shipping included.
2 part 11 inch Contract Sets
2 part 14 inch Contract Sets
3 part 11 inch Contract Sets
3 part 14 inch Contract Sets
To Order:

Choose the quantity you want and click Add To Cart.
When you've added all the forms you want to the cart then click Checkout Now in the cart overlay to complete purchase.
You will receive order confirmation and proofs via email.
Payments: We are using Paypal to process our payments. You do not need a Paypal account to purchase from us. Choose "Don't have a Paypal account" when you get to the payment page.